About Isaac
Background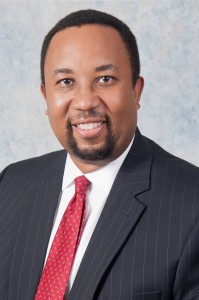 Isaac Reginald Allen, CFP® is the founding principal of Stalwart Financial Planning, a licensed investment advisory firm based in Fayetteville, North Carolina and a satellite office in Durham, North Carolina.  Isaac founded Stalwart Financial Planning with a simple mission: to provide robust commission-free financial planning and investment management to people from all walks of life, regardless of net worth and annual income. His belief in the importance of providing financial planning services to everybody who needs them has led to a model that features hourly-based advice and no minimum asset or net worth requirements.  To pursue full time his dream to help others achieve their financial goals, he established Stalwart Financial Planning.  The goal of the firm is to make a difference in clients lives by providing robust advice and solid financial education.
When he is not spending time with his family, Isaac's interests include fly fishing , attending NC State football games (Go Pack!) and touring on his motorcycle. Along with his wife Angela, Isaac enjoys attending community and cultural events across the great state of North Carolina.
After being born and raised in the Fayetteville area, Isaac earned his Bachelor of Science degree in Computer Science from North Carolina State University.  After college, Isaac began working for International Business Machines (IBM) in Research Triangle Park (RTP) NC, where he held technical and management positions for many years.
Prior to Stalwart Financial Planning, Isaac worked for a Financial Services and Accounting firm, where he began developing and building his career as a Financial Planner.  Isaac is dedicated to making a difference in the financial lives of others, and truly believes, "Through proper planning most families can reach their financial goals; they must just start planning now".
Stalwart Financial Planning
Having successfully completed the Certificate Program in Personal Financial Planning from Duke University,  Isaac provides Fee-Only comprehensive financial planning to individuals with a primary focus on financial growth, wealth management, and long-term care planning.  Isaac has extensive knowledge and experience in providing financial management and planning services, such as asset management, investment management, tax planning and retirement planning.
Memberships and Certifications
Isaac is a member of the Garrett Planning Network, Inc., an international organization of professional, fee-only financial advisors. Founded by nationally-recognized CERTIFIED FINANCIAL PLANNER™ practitioner Sheryl Garrett, members are committed to providing individual financial services to people of all walks of life on an hourly, as-needed basis. Continuous training and dialog among the hundreds of planner members across the nation are integral to Garrett's purpose.  Isaac is also a National Association of Personal Financial Advisors (NAPFA) Registered Advisor.  NAPFA is the country's leading professional association of Fee-Only financial advisors—highly trained professionals who are committed to working in the best interests of those they serve. NAPFA's rich history began in 1983 when a group of advisors simply wanted to serve their clients without muddling the relationship with commissions. Since then NAPFA has developed high standards in the field and each advisor must sign and renew a Fiduciary Oath yearly and subscribe to a Code of Ethics.  These associations aids Isaac's research and analysis for his clients to deal effectively and proactively with the constantly changing financial landscape. Isaac's advice reflects the combined wisdom of many of the best financial planners and methodologies in the country.
Google+